Exhibition
Musee d'Ethnographie de Geneve | Conches
October, 2009 – June, 2010

Geneva Museum of Ethnography (MEG) has opened its collections to a team of anthropologist and artists from post-socialist countries like Slovakia, Ukraine, Russia or the former GDR, who gauged into the merits and perils of a cross-disciplinary approach into a specific type of material culture in collaboration with colleagues from formerly so-called non-communist countries (the West).
The working group consisted: Ekatarina Shapiro-Obermair, Franziska Jentsch, Yulia Kostereva, Yuriy Kruchak, Solo-Matine, Marcel Fanchamps, Tobias Glaser, Willem Mes. Curated by Alexandra Schussler
The result of this investigation has become the exhibition, which presents more than 1000 items for everyday use of Soviet provenance, as well as innumerable objects from the museum's European department. The building of MEG Conches, where the exhibition was displayed, has become an object of auditing, as well. Visitors' attention was drawn to the magnificent architecture of the villa, and to the spaces that have never been accessible before to the public. The exposition invites the audience to relate to objects using of all of 5 senses, by providing different angles, Villa Sovietica is playing with preconceived ideas.
Publication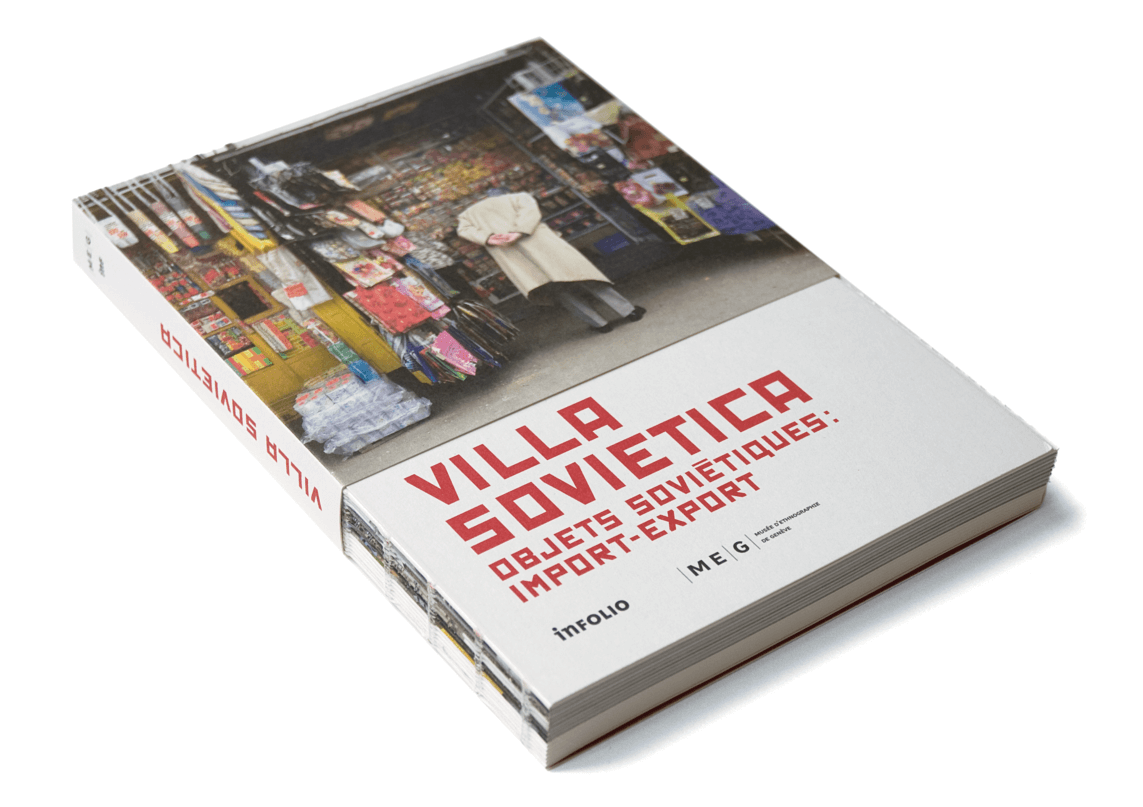 The book introduces us to the material culture of everyday life in Soviet countries. After a visual essay – exploring various contexts in which ordinary Soviet object appear – thirteen authors from different disciplines and academic traditions in the post-Soviet and Western worlds compare their points of view on aspects of materiality and spatiality. East-West relations, the history of the Soviet artefacts, photography, memory and collecting, finally emphasising the complementarity between antropology and art.
| | |
| --- | --- |
| Publisher: | Musee d'Ethnographie de Geneve |
| Edited by: | Alexandra Schussler |
| Published: | Bern, 2009 |
| Language: | english, french |
| Details: | Softcover, 238 pages |
| ISBN: | 978-2-88474-176-7 (english) |
| Category: | Book |
| Design: | Severine Mailler |
Events in the frames of the project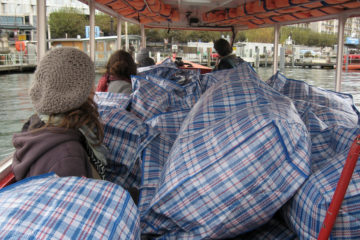 Intervention
Geneva, Switzerland
Conches – Square of Nations from 1pm to 5pm
November 7, 2009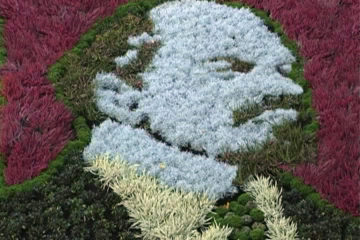 Intervention
Geneva, Switzerland
Park near the Museum of Ethnography in Conches from 2pm to 5pm
October 3, 2009