It is not a revelation that today Ukrainian cultural institutions exist in a state of long-drawn crises so deep that the existence of these institutions, let alone their impact on society, is hardly noticeable. Today, a quarter of a century after the fall of the Soviet Union and at a time when Ukraine is still courageously fighting for its right to form a democratic state and civil society, there is a strong belief among Ukrainians that the complete lack of communication in the cultural sphere and the imperception of the value of the place people live, were the main triggers of the actual war that now impedes the successful transformation of the country. It is thus extremely important for the Ukraine of today, despite the difficulty of the political situation, to reconsider its cultural policy and to revitalize its cultural institutions.
During previous decades, certain countries saw the formation of a "new museology"; museological thought that criticized ossified museum practice, redirected institutional aims from the past to the present, and also pursued a strong social development agenda. Within the framework of At the heart of the community our aim was to attempt the implementation of these ideas in the Ukrainian cultural sector.
We believe that global, positive changes to social life can only be triggered by means of an unmediated contact with its individual members, the local communities they form, and through their active involvement in open dialogue and activities. In this respect, the choice of a local history museum as a platform for our project seemed to be the most natural and grounded option. On the one hand, local cultural institutions, which occupy the "lowest" position in the institution hierarchy, are the most marginalized, underfunded and "fossilized" entities, whereas on the other hand, they are by definition the places of first institutional-immersion for citizens; places of ever open doors, which were pushed into oblivion by unlucky historical circumstances. Thus, the main aim and challenge of our project was to bring such institutions back to the cultural and social maps of cities and towns, restore their own awareness of their mission in society, and provide them with the tools for effective development.
Events in the frame of the project: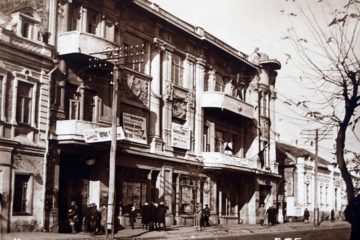 Lecture
Leyla Ibragimova
Melitopol museum of local lore
March 19 , 2015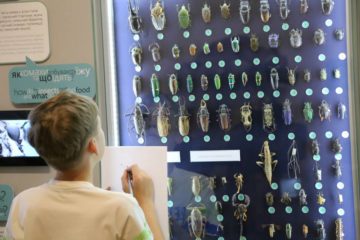 Lecture
Nataliа Dzyubenko
Strategy of Actuality: how museum can become a place essential for the local community?
March 19, 2015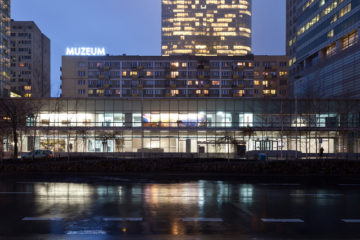 Lecture
Maciej Wołosiuk
Museum of Modern Art in Warsaw. Radical museology
March 20, 2015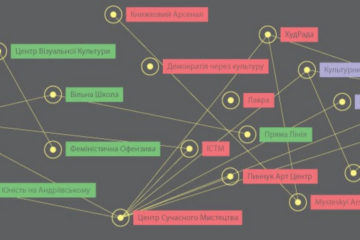 Lecture
Yuriy Kruchak
Architecture of Opportunities
March 21, 2015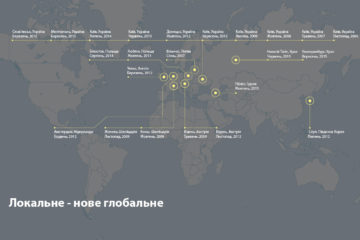 Workshop
Yulia Kоstereva
Local is the New Global
March 22, 2015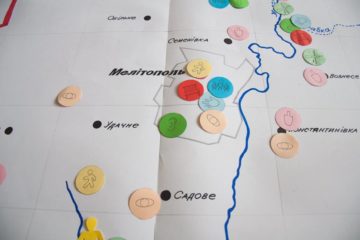 Working session
Mykola Skyba
Museum as a storyteller
May 23-27, 2015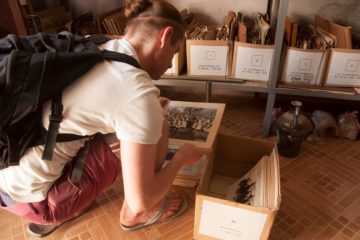 Working session
Oleksiy Radynski
What is society?
July 12-16, 2015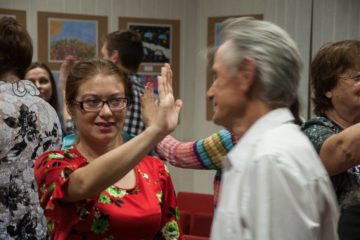 Workshop
Jana Salakhova and Nina Khodorivska
Theatre for Dialogue
July 26-30, 2015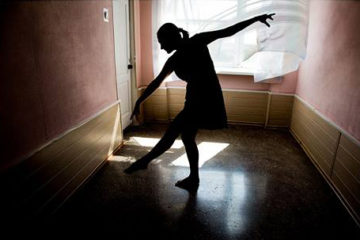 Working session
Gabriela Bulisova & Mark Isaac
Festival of memory
August 7-11, 2015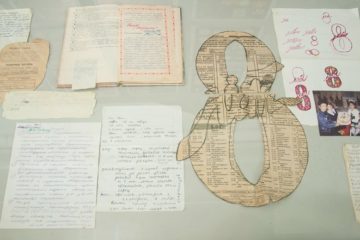 Working session
Data Chigholashvili and Nini Palavandishvili
Food as the instrument of social engagement
August 21-25, 2015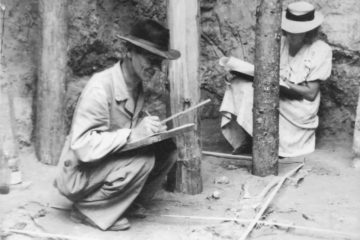 Working session
Yuriy Kruchak and Yulia Kostereva
Museum as a creator of meanings
September 17-21, 2015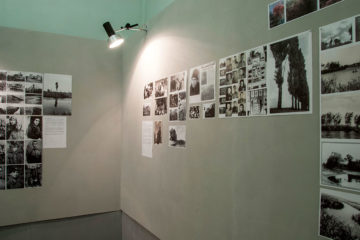 Exhibition
At the heart of the community
September 27 - October 29, 2015
Exhibition
Melitopol Museum of Local Lore
September 27 – November 29, 2015
Exhibitions At the heart of community sums up the project of the same name initiated by Open Place (Kyiv) Municipal Museum of Local Lore (Melitopol) and the Museum of Modern Art in Warsaw (Warsaw). The main goal of which was an attempt to identify an effective model of socially oriented cultural organization and testing of certain aspects of this model in the Melitopol museum of Local Lore.
From March to September 2015, there were a series of meetings (lectures, workshops, working sessions)  in the museum aimed to establish the direct links between the museum and the local community, with the widest possible audience involvement in the process of studying the links between the development of cultural institutions and the development of society. Visitors became active participants in the process of rethinking the role of the museum in the life of the community, as well as their own role in the formation and development of the institution. As a result of the sessions were collected a variety of materials from diagram of the connections, video and photo documentation that illustrate the creative process during the sessions to the art objects, created both the invited experts and the participants themselves.
Among the most intriguing works on the exhibition, there are the pieces proposed by participants, the photographs representing the alternative to the permanent exhibition of the museum. These materials, along with archival documents from the personal file of the museum, telling about its history, formed the narrative of the exhibition.
Selected works

MEMORIA
photo, 2015
In August 2015, Gabriela Bulisova and Mark Isaac worked in the only penal colony in Ukraine for women ages 14-20, which is located in the southeastern city of Melitopol. The project, titled "Memoria" focused on the important recollections of the women who live in the penal colony. For 13 participating women, were created diptychs that include a portrait of each individual and an image of a place, object, photograph, or article of clothing that is particularly important to their memory. The women were also interviewed about the object they selected, and their explanations were included at the exhibition as text.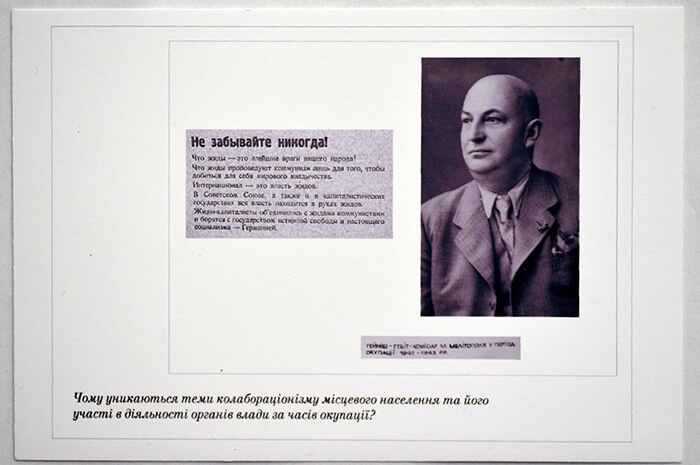 Interview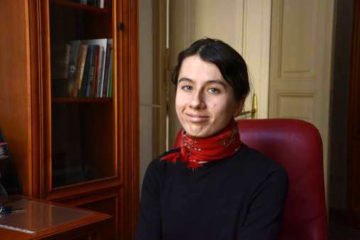 Local Museums in a Dynamic World
Iryna Sklokina
November 23, 2015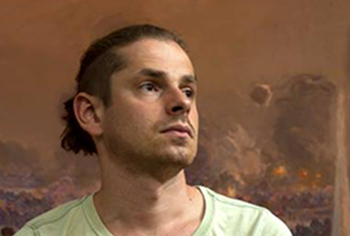 War as a museum exhibit
Oleksiy Radynski
June 16, 2015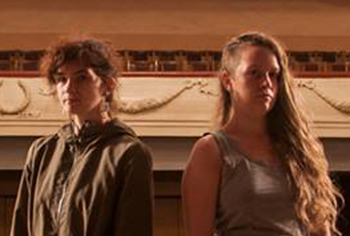 The Game of Life
Nina Khodorivska
and Jana Salakhova
June 30, 2015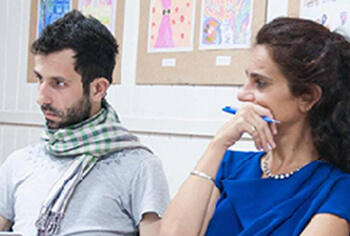 Food for a Museum
Data Chigholashvili
and Nini Palavandishvili
August 25, 2015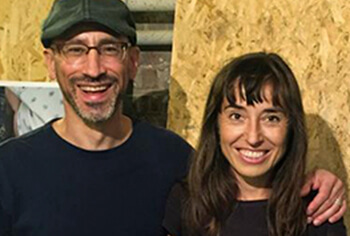 Why collect stories?
Gabriela Bulisova
and Mark Isaac
August 11, 2015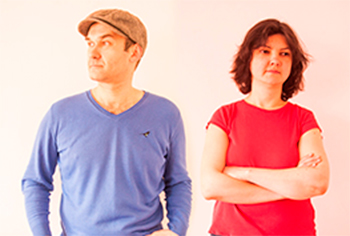 A museum is about people
Yuriy Kruchak
and Yulia Kostereva
October 30, 2015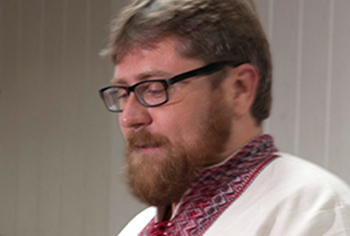 A museum is a soviet-style factory for producing culture
Denis Miroshnik
October 15, 2015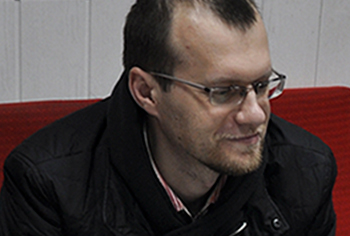 Fair competition can change museums
Mykhailo Sazhnev
October 25, 2015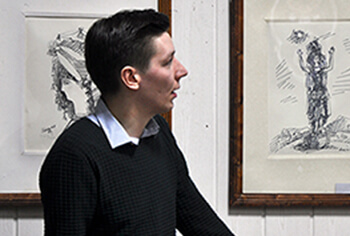 Museum. A chance for restart
Maciej Wołosiuk
November 5, 2015
Publication
The texts and interviews collected in this book belong to our expert guests, who gave lectures and lead workshops at the Municipal Museum of Local Lore (Melitopol) from May to September 2015, but also to members of the local community who attended those meetings.
All of the authors included herein reflect on the general condition of cultural institutions in present-day Ukraine, as well as offering insight into the particular condition of the Municipal Museum of Local Lore (Melitopol). All agree on one thing: that reformation of such institutions is a pressing challenge.
| | |
| --- | --- |
| Publisher: | Museum of Modern Art in Warsaw |
| Edited by: | Yulia Kostereva, Yuriy Kruchak, Katia Szczeka |
| Published: | Warsaw, 2015 |
| Language: | english, ukrainian |
| Details: | Softcover, 199 pages |
| ISBN: | 978-8364177330 |
| Category: | Book |
| Design: | Emilia Obrzut |
Team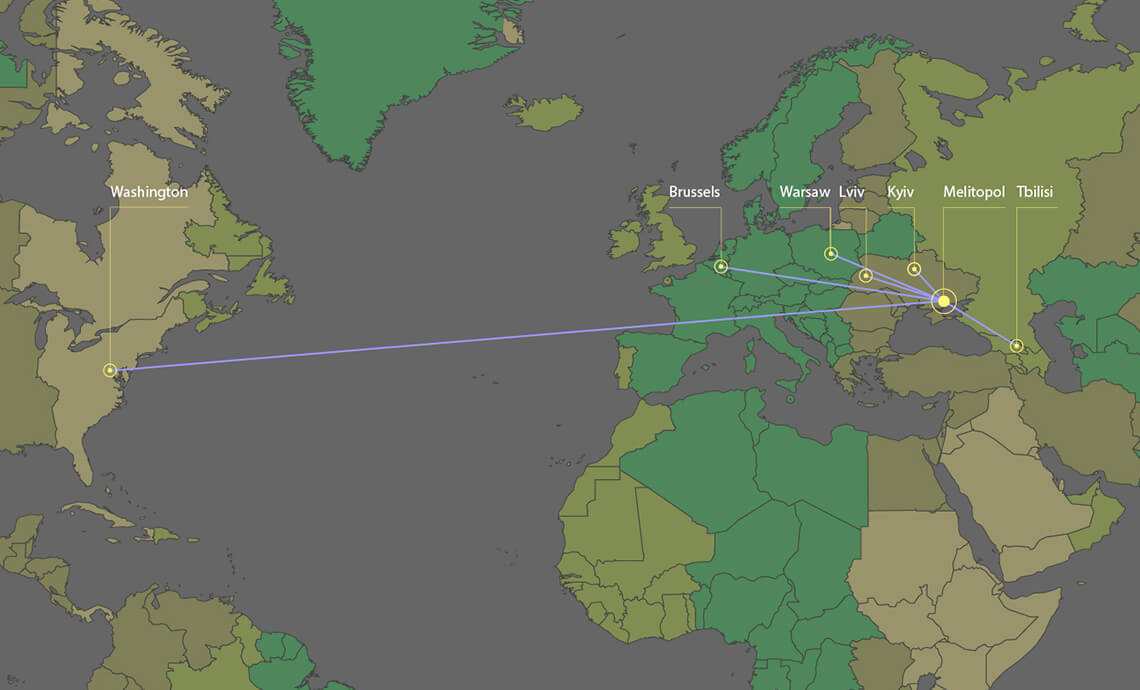 IRYNA SKLOKINA
Lives and works in Lviv, Ukraine
Historian, research fellow of the Center of Urban History of East Central Europe. Defended her dissertation about the official Soviet policy of memory of the Nazi occupation of Ukraine using the example of Kharkiv region. Graduated from V. N. Karazin Kharkiv National University (major in history of Ukraine). Worked at Kharkiv National University and the Kowalsky Eastern Institute of Ukrainian Studies (Kharkiv). A member of the Kharkiv Historical and Philological Society. At the Center for Urban History Iryna Sklokina researches historical heritage, in particular industrial and Soviet heritage in Kharkiv and Lviv.
МYKOLA SKYBA
Lives and works in Kyiv, Ukraine
Director of the "Agency for Cultural Strategies", participant in the "Culture 2025" platform, specialist in creative economy. Graduated from the Faculty of History of the Kyiv National University. T.Shevchenko (2001) and postgraduate study in the specialty "Ethnology". Investigates the processes of socio-cultural transformations of Ukrainian society and cultural codes of the economy. As an expert in cultural politics, he tracks the dynamics of values' changing ​​and their impact on the development of society. He analyzes the development of the museum sphere and the processes of forming a creative economy and the creative industries sector.
OLEKSIY RADINSKI
Lives and works in Kyiv, Ukraine
Filmmaker and writer. He is a member of Visual Culture Research Center, an initiative for art, knowledge, and politics founded in Kyiv, 2008. Since 2011, he has been an editor of Ukrainian edition of Political Critique magazine. His work deals with representation and misrepresentation of social movements and lack of thereof.
NINA KHODORIVSKA
Lives and works in Kyiv, Ukraine
Cultural researcher and journalist. Graduated from the Kyiv-Mohyla Academy in Culturology. Got Master degree of Performance Studies from Helsinki University (Finland) and Warwick (UK). Member of the NGO "Theater for Dialogue".
JANA SALAKHOVA
Lives and works in Kyiv, Ukraine
Curator of the network "Diversity Initiative". Joker in "Theater for Dialogue", which operates according to the method of the theater of the oppressed. Specialist in combating racism and xenophobia, International Organization for Migration (IOM) Mission in Ukraine.
GABRIELA BULISOVA
Lives and works in Washington, D.C
Documentary photographer and multimedia artist. She was a Graduate fellow at the National Graduate Photography Institute at Columbia University in New York, NY. Her work focuses on underreported and overlooked stories affecting marginalized populations around the world and in the United States. She has numerous awards, among others: The National Press Photographers Association's Short Grant, Winner of the 2013 Sondheim Prize, Open Society Institute's Moving Walls 18, The Aperture Portfolio Review Top Tier Portfolios of Merit, A CEC ArtsLink Projects grant, The PDN Annual Photography Competition Winner, The CANON "Explorer of Light" award.
MARK ISAAC
Lives and works in Washington, D.C
Artist, working with photography, video, and installations. His work focuses on our capacity for positive change in an age saturated by electronic media and consumer culture.  Was awarded an MFA in Photography and Digital Imaging (2008) and an MA in Digital Arts (2007), both from the Maryland Institute College of Art in Baltimore. He also studied extensively at the Corcoran School of Art and the Smithsonian Institution in Washington, DC.
DATA CHIGHOLASHVILI
Lives and works in Tbilisi, Georgia
He is working between social anthropology and contemporary art, exploring the connections between them through theoretical research and projects. He is mainly interested in the topics concerning visual and urban anthropology, ethnography, socially-engaged art practices, public space, memory, migration, foodways – some of which are usually interconnected in his collaborative work. Since 2012 he is affiliated with artist initiative GeoAIR.
NINI PALAVANDISHVILI
Lives and works in Tbilisi, Georgia
After studying Art History in Tbilisi, she graduated from the UdK Berlin in Faculty of Public and Industrial Communication. In 2006 Nini joined artist initiative GeoAIR and since then she is actively engaged in curating and organising international exchange project in Georgia and beyond its borders. Through her projects Nini researches on social and political contexts and its interpretation in the context of cultural production and contemporary art. She is interested in artistic practice that gives innovative forms and finds a language with which it is possible to speak about political and social matters
YURIY KRUCHAK
Lives and works in Kyiv, Ukraine
Artist, curator, co-founder of the artistic platform Open Place. Graduated from Kharkov art-industrial institute and the National Academy of Fine Art and Architecture in Kyiv. His works in public space transform the audience into the actors, creating a community whose behaviour and interaction serves to interpret and reveal social structures in an urban environment.
YULIA KOSTEREVA
Lives and works in Kyiv, Ukraine
Artist and curator. A Graduate fellow at the National Academy of Fine Art and Architecture, Kyiv, Ukraine (Graphic department). She is a co-founder and a member of the artistic platform Open Place. Her work explores motivation of people in their desire to make changes when apathy and acceptance of the existing situation turn to proactive position.
MYKHAILO SAZHNEV
Lives and works in Melitopol, Ukraine
A lecturer at Melitopol's Bogdan Khmelnitsky State Pedagogical University. Mykhailo works at the natural-geographic faculty in the department of tourism, social and economic geography and regional studies.
DENIS MIROSHNIK
Lives and works in Melitopol, Ukraine
A lecturer who has long been interested in philosophy, religion, culture, archaeology, history and Buddhism: the latter has informed his lifestyle over the course of the last 15 years.
MACIEJ WOŁOSIUK
Lives and works in Warsaw,  Poland
Graduated from Cultural Studies of Central and Eastern Europe at Warsaw University. His interests lay in the area of mass culture in USSR and its impact on social relations. Maciej is currently working at the Museum of Modern Art in Warsaw, Poland.
KATIA SZCZEKA
Lives and works in Warsaw,  Poland
A collection specialist, cultural manager and curator currently working at the Museum of Modern Art in Warsaw, Poland. She graduated from Warsaw University (MA in British Studies) and Sotheby's Institute of Art (MA in Fine and Decorative Art).